First, I was able to ambush Neil after his talk last Thursday.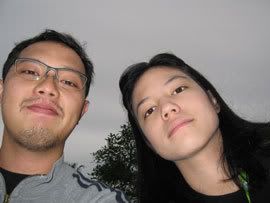 Then we headed to El Centro last Saturday at 6:30 a.m. for the 9 a.m. reading and signing.

Then he started signing the Sandman collection that Jason bought for me…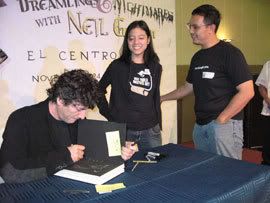 …and as much as I wanted to hug him and schmooze while he was signing my book, Jason kept pulling me away. Hmph.

And this is him finishing his "dedication".

And this is me closing the book and thanking him. And then Neil says, "Read what I wrote." Which he had to say like, three times because I was too busy digesting the fact that Neil was like, there.

So okay, I read it.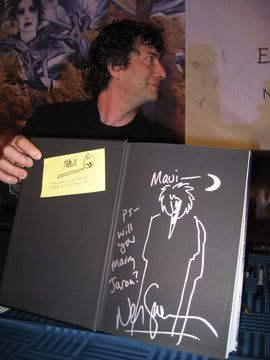 And this is what he wrote.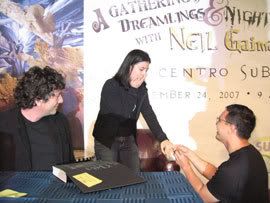 And this is what followed.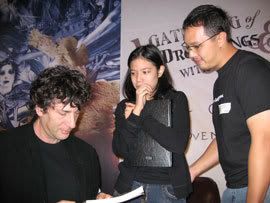 And then we gave him a copy of my great grandfather's book, "A collection of stories by Lola Basyang."

And this is me at the BBDO after party.

Watch the whole thing:


Apparently Jason has been talking to Neil Gaiman, Jaime Daez, the organizers of the Ad Congress, and a bagillion other people for the past three weeks to pull off this operation.
I'm a happy bunny who can proudly say I've kissed Neil Gaiman (although I have no photo proof, boo!), won my first bronze Araw Award, and got engaged to the most super awesome man in the world all in one day.